Home > Travel and Tourism > Jefferson Memorial
---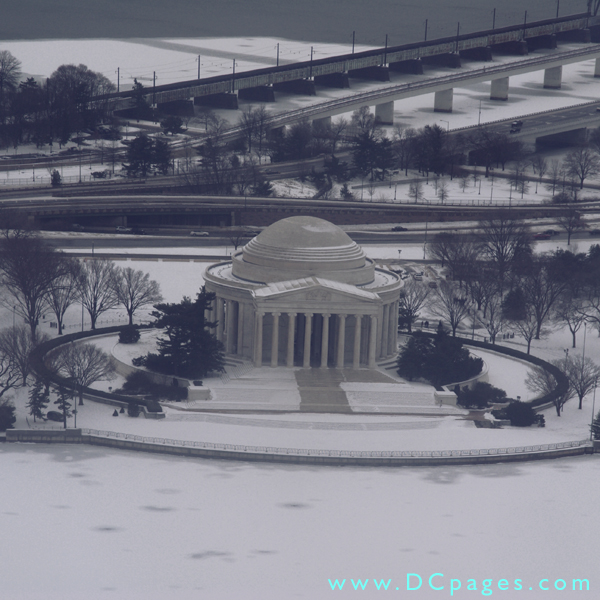 Thomas Jefferson Memorial History
The Thomas Jefferson Memorial is a presidential memorial structure in Washington, D.C., in the United States of America that is dedicated to Thomas Jefferson, an American Founding Father and the third president of the United States. The neoclassical (Greek Revival) building was designed by John Russell Pope.

The Thomas jefferson Memorial was built by Philadelphia contractor John McShain. Construction began in 1939, the building was completed in 1942, and the bronze statue of Jefferson was added in 1947. When completed, the memorial occupied one of the last significant (i.e. "buildable") sites left in the city.

Composed of circular marble steps, a portico, a circular colonnade of Ionic order columns, and a shallow dome, the building is open to the elements. Pope made references to the Roman Pantheon and Jefferson's own design for the Rotunda at the University of Virginia. It is situated in West Potomac Park, on the shore of the Tidal Basin of the Potomac River. The Jefferson Memorial and the White House located directly north, forms one of the main anchor points in the area of the National Mall in Washington, DC.

The Washington Monument, just east of the axis on the national Mall, was intended to be located at the intersection of the White House and the site for the Jefferson Memorial to the south, but soft, swampy ground which defied nineteenth century engineering required the Washington Monument be sited to the east. The Jefferson Memorial is managed by the National Park Service under its National Mall and Memorial Parks division. In 2007, it was ranked fourth on the List of America's Favorite Architecture by the American Institute of Architects.